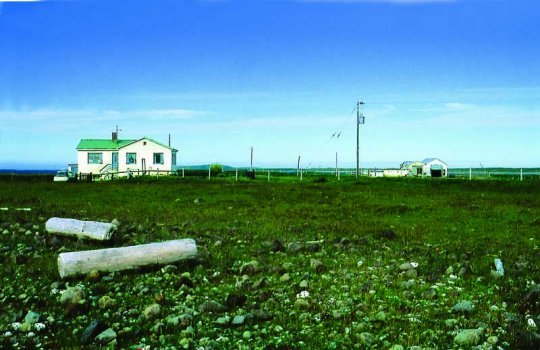 REISTARNES (Reistur´s Peninsula), Melrakkaslétta (Fox Prairie district)
Current occupants: Kristinn Steinarsson and Ágústa Ágústsdóttir
The farmers at REISTARNES participate in the following national initiative:
Quality managed sheep farming (Gæðastýrð sauðfjárræktun)
In 1954-1955, Steinar Kristinsson and his german wife, Jóhanna Kristinsson, who moved to this part of Iceland along with a few other women at the end of the Secod World War, started to build a new farm on a one-fifth part of the
farm NÝHÖFN (New Harbour). Steinar decided to honour the settler "Reistur" who settled on the land of LEIRHÖFN (Pelitic Harbour) by naming the new farm REISTARNES (Reistur´s Peninsula). Other place names related to the settler "Reistur" are not known in the area, except for the beautiful crag which some claim that was previously called REISTARNÚPUR (Reistur´s Crag) but is today known as SNARTARSTAÐANÚPUR (Snörtur´s Place Crag).
Steinar and Jóhanna pursued farming at REISTARNES from 1955 to 1976. Steinar also pursued fishing of lumpfish and other fisheries alongside the farming operation. Steinar gave up farming when Jóhanna passed away in 1976 and lived here and there in the district until he passed away in 1997. In 1990 his son Kristinn Steinarsson bought REISTARNES and started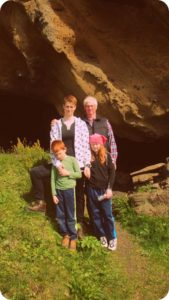 sheep farming on the farm.
Photo album.
Here are photos of the farm and from the family who lives there.
Here you can send a message to farm.