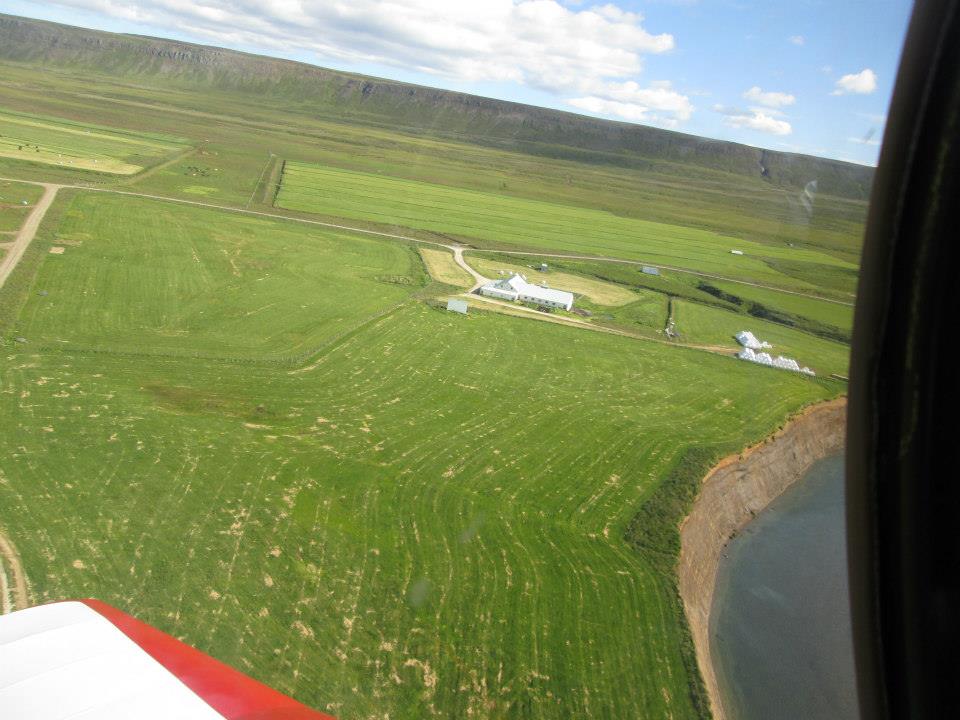 HALLGILSSTAÐIR II (Hallgils´s Place II), Langanes (Long Peninsula district)
Current occupants: Brynja Reynisdóttir and Jóhannes Ingi Árnason
The farm was listed amongst the highest rated farms in Iceland for the production year 2015 by Rannsóknamiðstöð landbúnaðarins (The Agricultural Research Centre).
The farmers at HALLGILSSTAÐIR II participate in the following national initiatives:
Quality managed sheep farming (Gæðastýrð sauðfjárræktun)
Farmers cultivate the land (Bændur græða landið)
Brynja and Ingi have pursued farming at HALLGILSSTAÐIR (Hallgils´s Place II) since 2015.
The residence house and outhouses at HALLGILSSTAÐIR II are situated a bit to the west of HALLGILSSTAÐIR I on the peninsula. The hayfields belonging to the farms are located north of the district highway road 85, in an area called DÓMSNESHÓLMI (Sentence Peninsula Islet). The old hayfields are little by little disappearing due to river HAFRALÓNSÁ (Buck Lagoon River) digging into the high river banks south of the residence houses of HALLGILSSTAÐIR II, with less than 100 meters currently left to the farm buildings. The tracts of land belonging to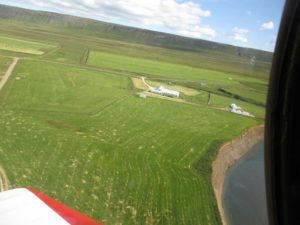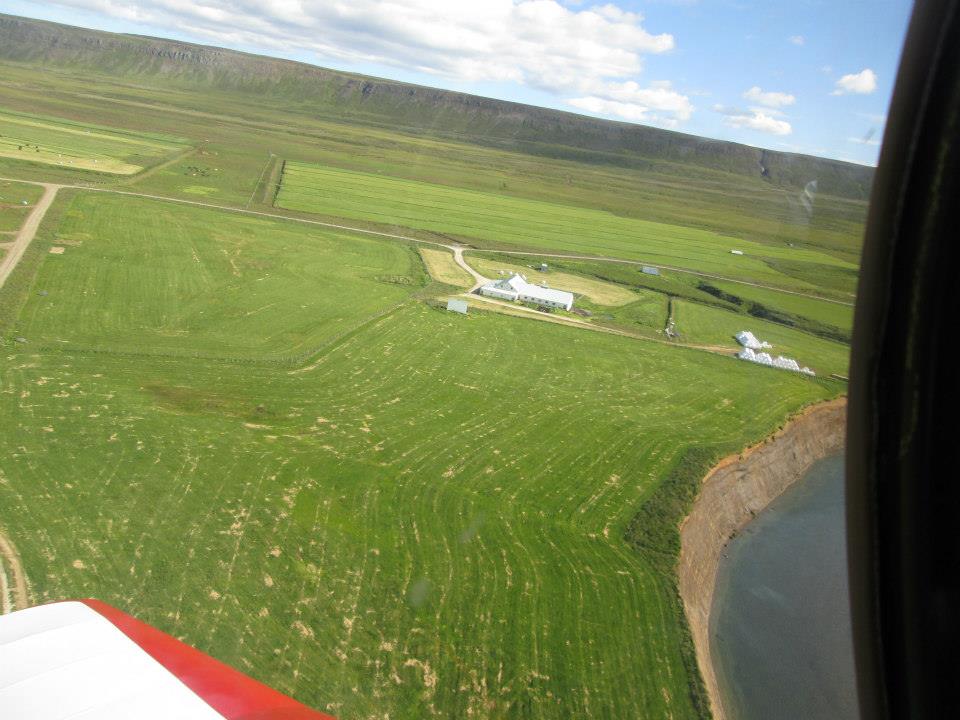 HALLGILSSTAÐIR I and II are undivided and shared by the two farms. The pasture fields are also undivided and jointly shared by the two farms. A document from 1741 describes a socalled "half-church" (with reduced divine services obliged as compared with an ordinary church) or an oratory situated at HALLGILSSTAÐIR but no remnants of this tabernacle are found on the farm today. The sagas maintain that "Guðmundur góði" (Gudmundur the kind) consecrated the riverbanks as well as a well found at a hillock situated in the old hayfields. All wells in the area, except the consecrated one, are said to have dried out during the great frosty winter of 1918.
Buildings on the farm include a residence house built of timber in 1931 and later boarded with steel, two sheephouses holding 150 and 400 sheeps and respectively built in 1976 and 1977, a stable holding 8 horses, a 1000 m3 iron framework barn built in 1974 and a smoke-house built in 1993.
Photo album.
Here are photos of the farm and from the family who lives there.
Here you can send a message to farm.