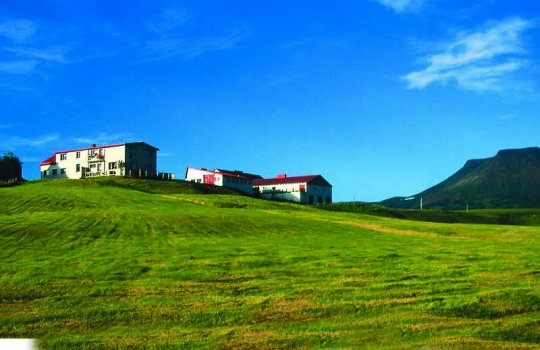 KLIFSHAGI (Cliff Pasture), Öxarfjörður (Axe Fjord district)
Current occupants: Stefán Pétursson and Guðlaug Anna Ívarsdóttir.
The farm was listed amongst the highest rated farms in Iceland for the production year 2015 by Rannsóknamiðstöð landbúnaðarins (The Agricultural Research Centre).
The farmers in KLIFSHAGI participate in the following national initiatives:
Quality managed sheep farming (Gæðastýrð sauðfjárræktun)

Farmers cultivate the land (Bændur græða landið)
Stefán and Guðlaug have pursued farming in KLIFSHAGI (Cliff Pasture) since 1990.
The residence houses and outhouses of KLIFSHAGI I and II are gathered close to each other on the edge of a small slope facing south. Below the slope is a swampy, relatively narrow valley that is believed to have been created by river water flow of previous centuries. South of the valley the land rises a bit and quite large hayfields have been grown there. The land of KLIFSHAGI I and II has been divided in such a way that KLIFSHAGI II owns the tract of land south and east of the fences surrounding the farms´ hayfields, a quite extensive and well grown heathland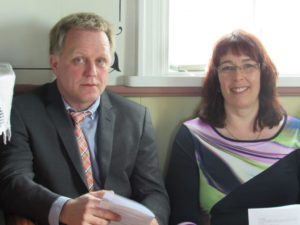 area partly grow with birch and other bushes. This land is well suited for spring- and autumn grazing of sheeps.
A panoramic view is from KLIFSHAGI to the ocean in north as well as the lowland stretching from the shore of ÖXARFJÖRÐUR bay (Axe Fjord Bay), all the way from the edge of TJÖRNES (Spear Peninsula) on the west side to mountain ÖXARNÚPUR (Axe Crag) on the east side.
KLIFSHAGI II connected to the district´s geothermal hot water supply system in year 1998.
Photo album.
Here are photos of the farm and from the family who lives there.
Here you can send a message to farm.