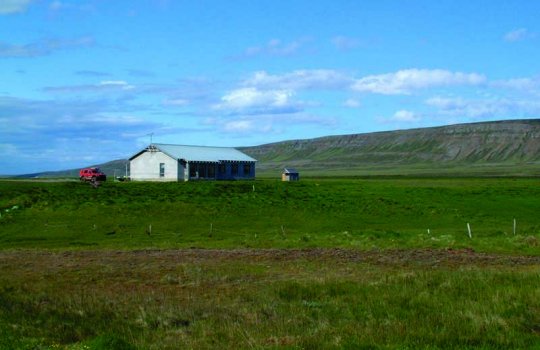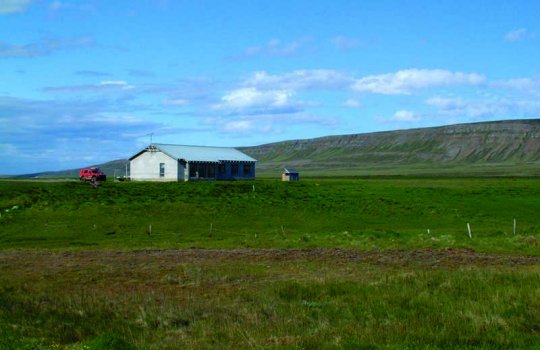 HALLGILSSTAÐIR (Hallgils´s Place), Langanes (Long Peninsula district).
Current occupants: Maríus Snær Halldórsson and Lára Sigurðardóttir
The farmers at HALLGILSSTAÐIR participate in the following national initiative:
Quality managed sheep farming (Gæðastýrð sauðfjárræktun)
Maríus and Lára started their farming at HALLGILSSTAÐIR (Hallgils´s Place) in 2014.
The farm is situated on a peninsula formed by river HAFRALÓNSÁ (Goat-Buck River) where it turns to west in a large curve a few kilometers before it mouths to fjord LÓNAFJÖRÐUR (Lagoon Fjord). The farmhouses are situated on a dry area of the peninsula, with marshlands stretcing out and east of the buildings, uninterrupted to begin with and broken by occasional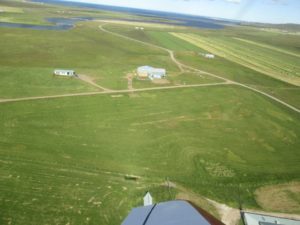 riges and gravel bed hillocks closer to the mountains. The marshlands closer to the farm have been dewatered and cultivated into hayfields. Like in similar places, the marshlands of HALLGILSSTAÐIR lieing close to the coastline have proven problematic in dewatering and hayfields cultivated in such areas risk frost damages during icy winthers. Such areas are however highly fertile and give rich harvest in good seasonal weather conditions. Although not mentioned in narratives from the settlement of Iceland, HALLGILSSTAÐIR is an ancient farmplace. Extensive tracts of land belong to the farm, including heaths, meadows and hayfields. Early in the twentieth century the farm was divided into two distinct farms, HALLGILSSTAÐIR I and II (Hallgils´s Place I and II). Prior to the formal division, the farm was often highly crowded with people and in long periods a farmstead for two families.
Photo album.
Here are photos of the farm and from the family who lives there.
Here you can send a message to farm.