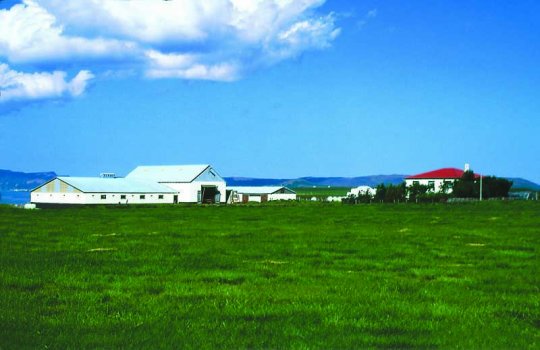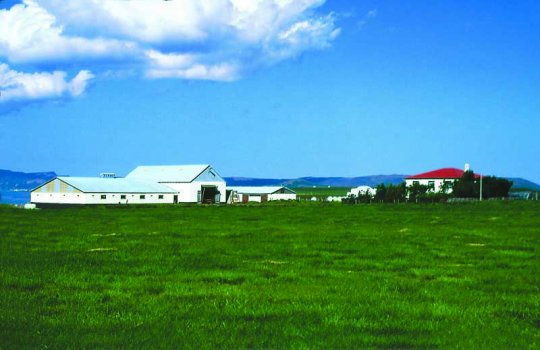 VALÞJÓFSSTAÐIR I (Valthjofur´s Place I), Núpasveit (Crag district)
Current occupants: Björn Halldórsson and Elisabet Hauge.
The farmers at VALÞJÓFSSTAÐIR I participate in the following national initiatives and projects:
Quality managed sheep farming (Gæðastýrð sauðfjárræktun)

Farmers cultivate the land (Bændur græða landið)

Reclamation under the auspices of the Land-remidy fund (Uppgræðsla á vegum Landabótasjóðs)

A reforestation project (Skógræktarverkefni)
Björn and Elisabet have pursued farming at VALÞJÓFSSTAÐIR (Valthjofur´s Place) since 1978.
VALÞJÓFSSTAÐIR I and II have now been combined to one, VALÞJÓFSSTAÐIR I, that holds 3/4 share of the undivided land of VALÞJÓFSSTAÐIR.  The remaining forth part is shared by VALÞJÓFSSTAÐIR III and VIN (Oasis).
The quite substantial mountain of VALÞJÓFSSTAÐAFJALL (Valthjofur´s Place Mountain) towers above the farm to the south-east, with mountainsides that are mostly well grown in lower slopes but deserted higher up. Well grown heathlands and grass grown hollows are found east of the mountain. Large hayfields and grazing fields are situated close the the farmhouses. An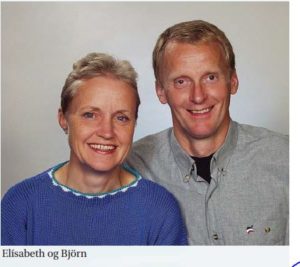 extensive area of marshland called ÞÝFI (Tussocky Ground) is found east of the farm´s buildings and extending all the way to the abandoned farm of EINARSSTAÐIR (Einar´s Place). This area was previously utilized as meadows but is currently used for sheep grazing. A considerable effort in reclamation of gravel beds has been carried out at the farm during the last decades.
Photo album.
Here are photos of the farm and from the family who lives there.
Here you can send a message to farm.