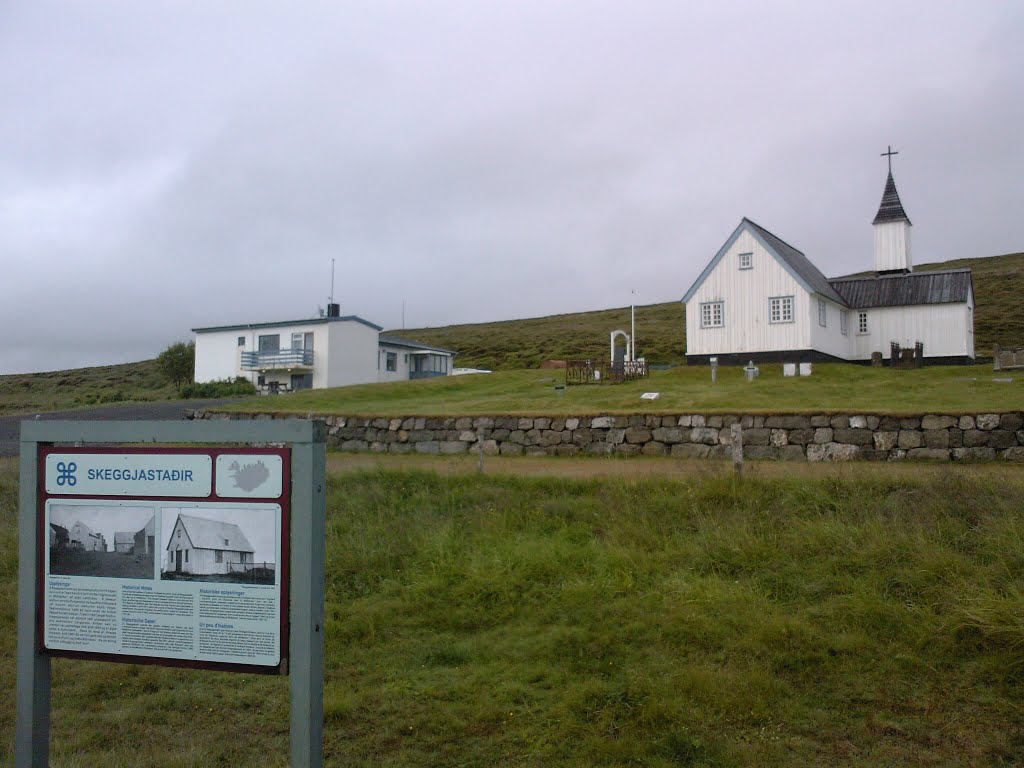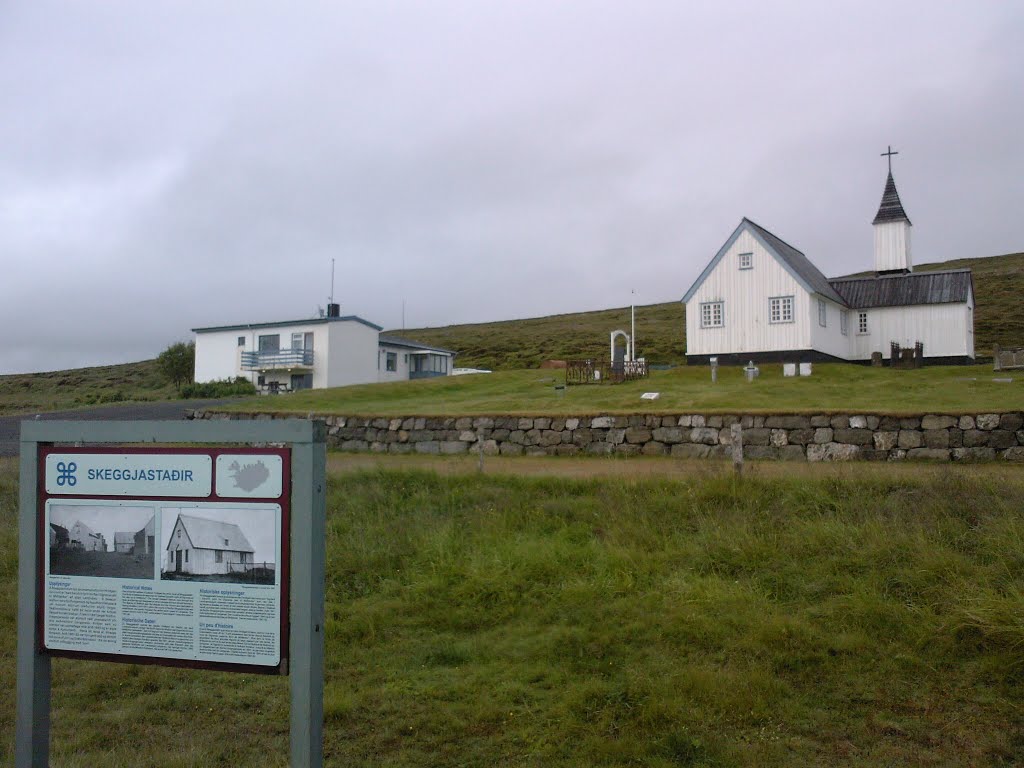 SKEGGJASTAÐIR (Skeggi´s  Place), Langanesströnd (Long Peninsula Coast)
Current occupant: reverend Brynhildur Óladóttir
Brynhildur participates in the following national initiative:
Quality managed sheep farming (Gæðastýrð sauðfjárræktun)
The farm of SKEGGJASTAÐIR (Skeggi´s Place) is situated west of the spit of SKARFATANGI (Cormorant Spit), at the fjord mouth and adjacent to VOPNAFJÖRÐUR district (Weapon Fjord district) innermost in the so-called GÆSÁRGILSDRÖG (Goose Ravine River Source). The farm is situated east of the hill ridges of SKEGGJASTAÐAHÁLSAR (Skeggi´s Place Hill Ridges), west of the head of fjord BAKKAFJÖRÐUR (Bank Fjord). SKEGGJASTAÐIR is a churchplace owned by the Icelandic ecclesiastical fund. The current church is the oldest church in the east part of Iceland, built of timber in 1845. The district´s grade school was previously operated at SKEGGJASTAÐIR.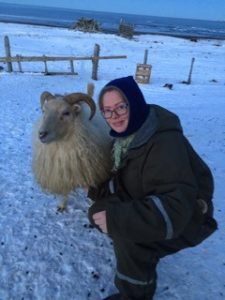 Photo album.
Here are photos of the farm and from the family who lives there
Here you can send a message to farm.
Here you can send a message to farm.