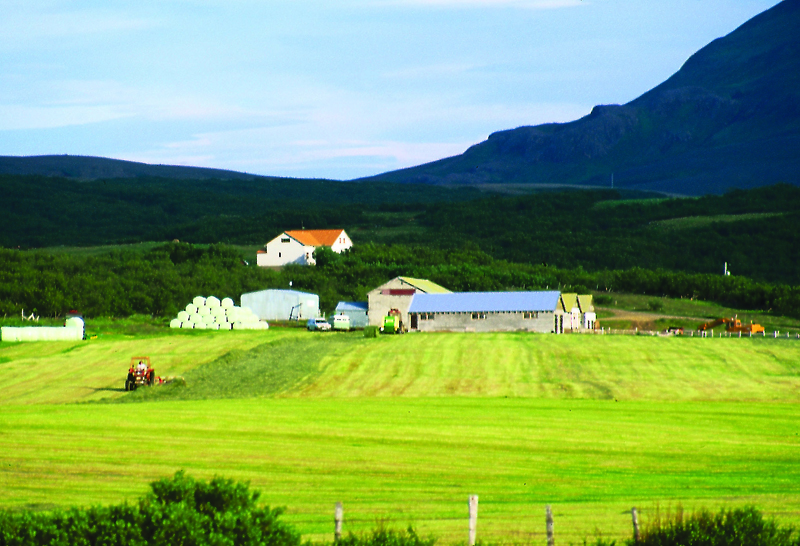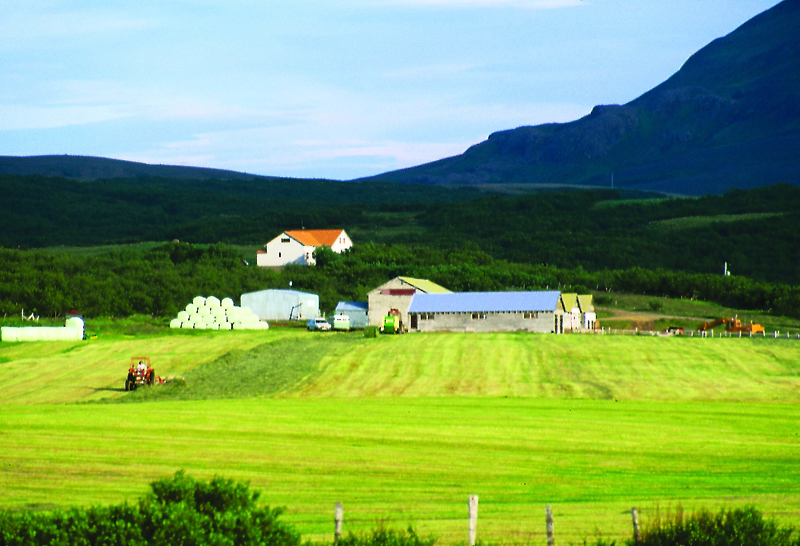 LEIFSSTAÐIR (Leifur´s Place), Öxarfjörður (Axe Fjord district)
Current occupants: Stefán Leifur Rögnvaldsson and Hulda Hörn Karlsdóttir
The farmers at LEIFSSTAÐIR participate in the following national initiatives:
Quality managed sheep farming (Gæðastýrð sauðfjárræktun)

Farmers cultivate the land (Bændur græða landið)
LEIFSSTAÐIR (Leifur´s Place) is a relatively recent farm, established by Rögnvaldur Stefánsson from SYÐRI-BAKKI (Souther Bank) and his wife Kristveig Friðgeirsdóttir from GILSBAKKI (Ravine Bank), on the land of the two deserted farms of LEIFSSTAÐIR (Leifur´s Place) and LÆKJARDALUR (Rivulet Valley). The residence house is situated on a low hillock in the west side of the forested hillsides, with only a limited view to the north-east but a panoramic and distinguished view to other directions. The sheepsheds and other outhouses on the farm are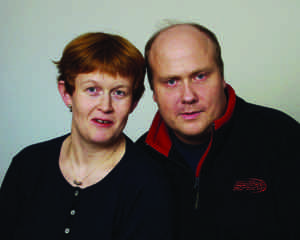 surrounded by a birch forest and enjoying the murmur from river BRUNNÁ (Spring River) which runs close to the farm.
No grazing fields belong to the farm but the area surrounding the farm is relatively well grown and well suited for sheep grazing. Neighbouring farms are only a short distance away, GILSBAKKI (Ravine Bank) to the south and SANDFELLSHAGI (Sandy Mountain Pasture) and KLIFSHAGI (Cliff Pasture) to the north. The secondary road lies from the farm to the north where it joins the secondary road to SANDFELLSHAGI (Sandy Mountain Pasture) and then the district highway road 85.
The birch trees and bushes growing in the hillsides make cultivation of the land problematic as explained by the discontinuous hayfields belonging to the farm. An electric power plant was built on the farm concurrent with the residence house but has since been enlarged and renewed. The tracts of land belonging to the farm are mostly fenced in and a large part of the gravel ridges on the land have been cultivated. Also, conifers have been planted in the land of LEIFSSTAÐIR through the last 25 years.
Photo album.
Here are photos of the farm and from the family who lives there.
Here you can send a message to farm.
English version
Enskurtexti kemurher…